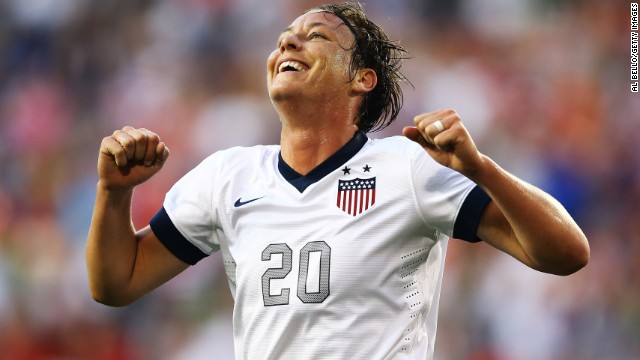 this is an older photo of Wambach, but source
The U.S. Women's Soccer Team won the World Cup last night against Japan, 5-2. As soon as the game was over,
Abby Wambach
ran over to the crowd to hug and kiss her wife, Sarah Huffman.
Some people may see this and think "what's the big deal? It's her spouse!" and that's a great attitude to have. At the same time, you have to remember that not everyone feels that way and I still think it's a very brave thing to do in public, regardless of "fame" or anything else.
What do you think?
Congrats to Abby and the rest of the U.S. team!
-Lauren Becker